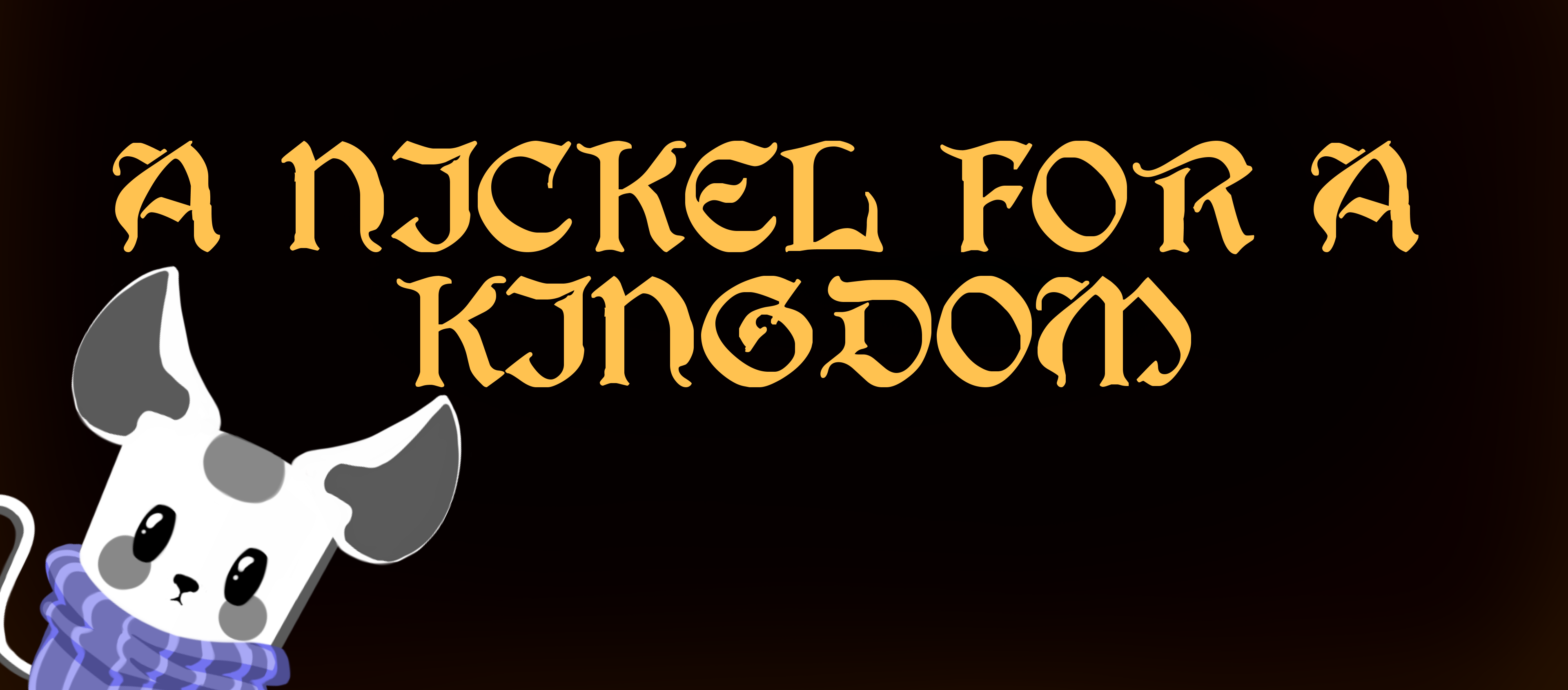 A Nickel For A Kingdom
A downloadable game for Windows
DESCRIPTION:

Start of as a peasant and trade your way up to royalty. 'A NICKEL FOR A KINGDOM' is a 2D/3D trading & memory game in which you try to trade your nickel with villagers. The things you get from them can be traded again! What will your destiny be.

The game has 14 different endings and was created for the Ludum Dare #45.

CONTROLS:

KEYBOARD or CONTROLLER

W, A, S , D or LEFT STICK - Walking/Menu navigation
E or A - Confirm
LINKS:

Check out the Healing Bullet Twitter account and our current Indie Game 'Project: Override': https://twitter.com/healingbullet
POST JAM VERSION:

The Post Jam version fixed the title text and removed an object that blocked a passage in the castle.
Install instructions
Download the zip, unpack it and run the .exe file.